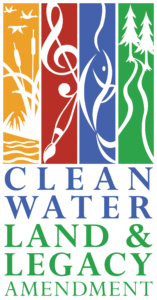 The Murray County Historical Society seeks a qualified historical researcher/writer to perform the following tasks:
Research topics of local importance during the 1920 decade to inform a subsequent large temporary exhibit to be installed in 2020.
The project will focus on three primary questions:
1) What social and cultural changes were occurring in Murray County during this time;
2) how were these changes similar to or different from what was happening on the state and national level at that time;
3) how did these changes affect the people of Murray County?
The research will include a thorough review of the museum's archives as well as a thorough review of the county's newspapers published throughout the decade of the 1920s. Research will be conducted on the many 1920's era artifacts within the Museum's collection. Research will produce written vignettes on each of the topics that include all primary and secondary sources, identified photos and their location, and copies of any oral interviews performed.
Qualifications: Proven experience in research and writing local history topics. A minimum of a Master's degree in history or a related field. Must have published articles, books, or on-line articles.
This is a temporary part-time position. Project completion date: March 1, 2019.
Compensation: $30.00 per hour up to 290 hours.
Mail letter of application and resume to: Janet Timmerman, Museums Coordinator, Murray County museum, Po Box 61, Slayton, MN 56151 or e-mail: jtimmerman@co.murray.mn.us
Application Deadline: Friday April 13, 2018
This position is made possible through the Minnesota Historical and Cultural Grants Program which was made possible by the Arts and Cultural Heritage Fund through the vote of Minnesotans on November 4, 2008.   Administered by the Minnesota Historical Society.