Murray County Historical Society
The Murray County Historical Society is a non-profit organization dedicated to the collection, preservation, interpretation, and dissemination of Murray County's history.  The Murray County Historical Society is funded by support from its members, donations from museum visitors, contributions from the city of Slayton and local groups, and the support of the Murray County Board of Commissioners.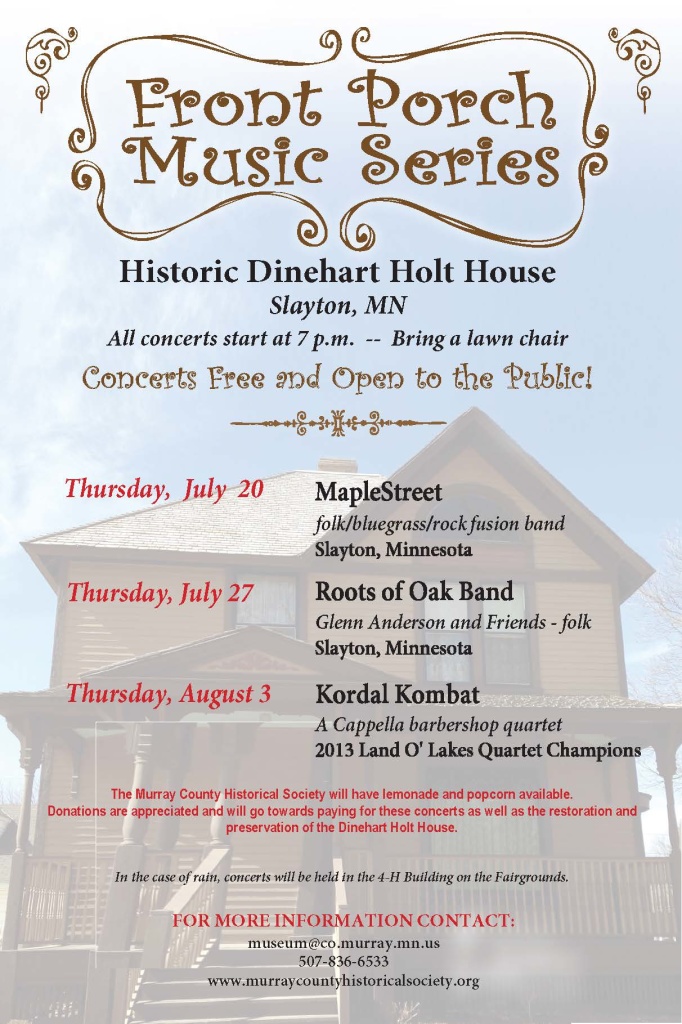 ---
New in the Collection…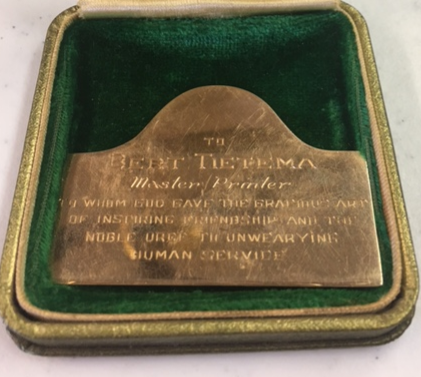 Of the many great things that we have accessioned recently, these two stood out. Brad Hovdet of the Lake Shetek area brought in a   collection of Valhalla items including the stamp used to stamp posters, admittance tickets, and special invitation cards to dance at Valhalla free of charge. We wonder if this stamp was ever used as it has an alternate spelling of the name Valhalla.
The second item shown is an award given to Bert Teitema in December of 1931. You may not know what this is, but if you were in the newspaper business at that time, it would be a familiar item. It is a make–up rule similar to the steel ones used by print setters, but this one is purported in the newspapers to be solid gold. Bert was celebrating his fiftieth year as a master printer, giving him his start in 1881. He had been working for the Murray County Herald under John V. Weber for thirty six of those years. Weber ordered the rule and had it inscribed on the back. "To Bert Teitema, Master Printer, whom God gave the gracious art of inspiring friendship and the noble urge to unwearying human service. 1881-1931-With every affection and gratitude from an appreciative employer-J.V.Weber." The kicker to this story is when the Herald printed the news article of Bert's honor, who ever set the type spelled his name wrong!