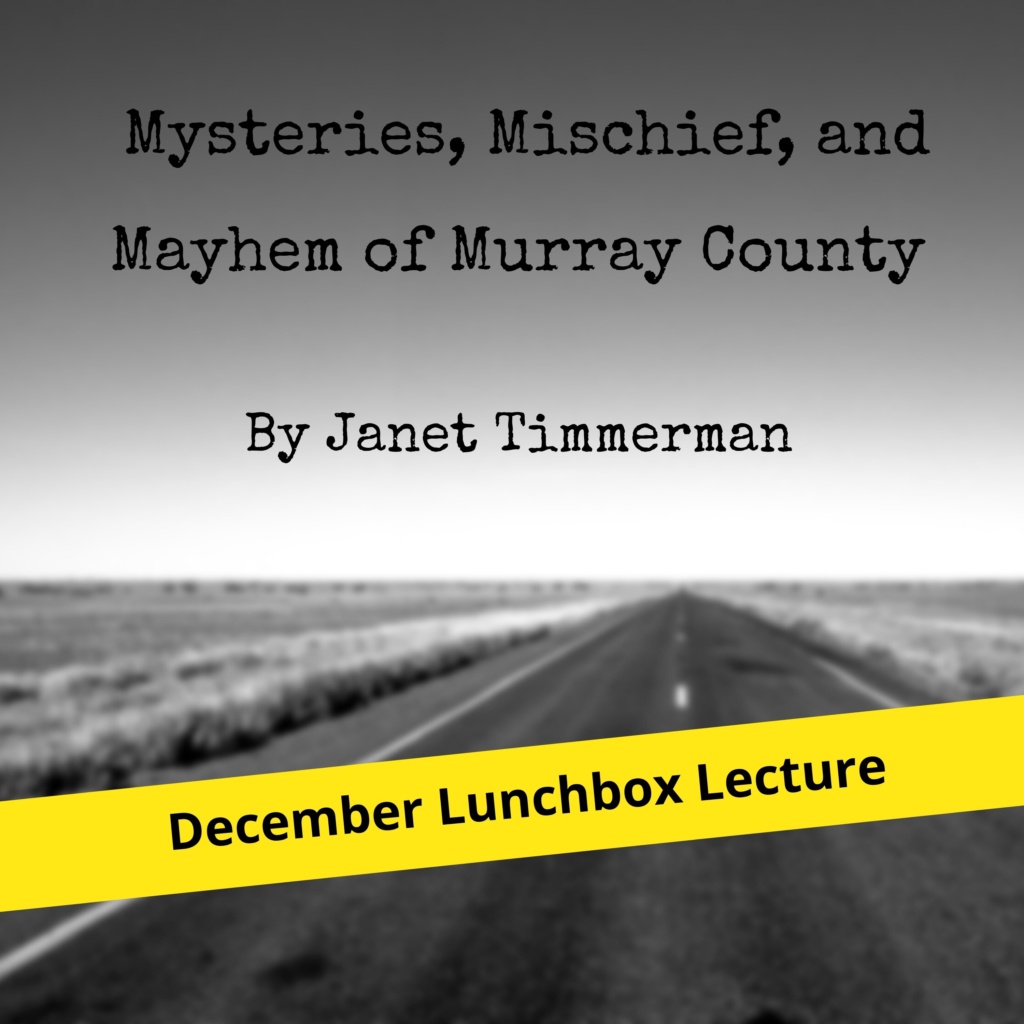 The Murray County Historical Society invites the public to attend the December Dinehart Lunchbox Lecture on Thursday, December 9 starting at noon in the 4-H building on the Murray County Fairgrounds in Slayton. The cost of the talk is $3.00 per person or Historical Society members get in free. Bring your own lunch. Beverages and light snacks are provided.
This month's lecture will be presented by Janet Timmerman titled "Mysteries, Mischief, and Mayhem of Murray County." Murray County is a safe and secure place to live, work, and play. But, like every place, it has its mysterious happenings and things that just make a person scratch their heads. Timmerman's talk will shed light on teenage pranks and a treasurer's downfall; on burglars, bunglers, bootleggers, and plain bad behavers. Through it all, the County Sheriff and local police kept the peace, and the local papers spilled the stories.
Lake Wilson native Janet Timmerman holds a M.A. in History from Kansas State University and previously served as the Murray County Museums Director, overseeing the Murray County Historical Museum, Dinehart-Holt House, and End-O-Line Railroad Park and Museum. Having worked in the museum field for over twenty-five years, Janet is the author of several books on local historical topics and hopes to write more!
Prefer not to or can't attend in-person? The presentation will be live streamed on the Murray County Historical Museum's Facebook page. If you can't watch it live, the live streamed video will also be recorded and saved on our Facebook page to watch at your leisure. Visit the page at this link: https://www.facebook.com/murraycountymuseum
For more information about this and other museum events, call 507-836-6533 or email museum@co.murray.mn.us.