Did you know that the Murray County Museum has the original blueprints for the Great Oasis drainage project of 1913 and the original blueprints for the Dinehart Holt House, or an artist's rendition for a courthouse that was never built but designed in the 1960s? Did you know that the Murray County Museum has a collection of maps rolled into cardboard tubes that are at risk of deteriorating? Well, the staff at the museum are finally going to be able to save all these documents, and many more, thanks to a grant from the Minnesota Historical Society.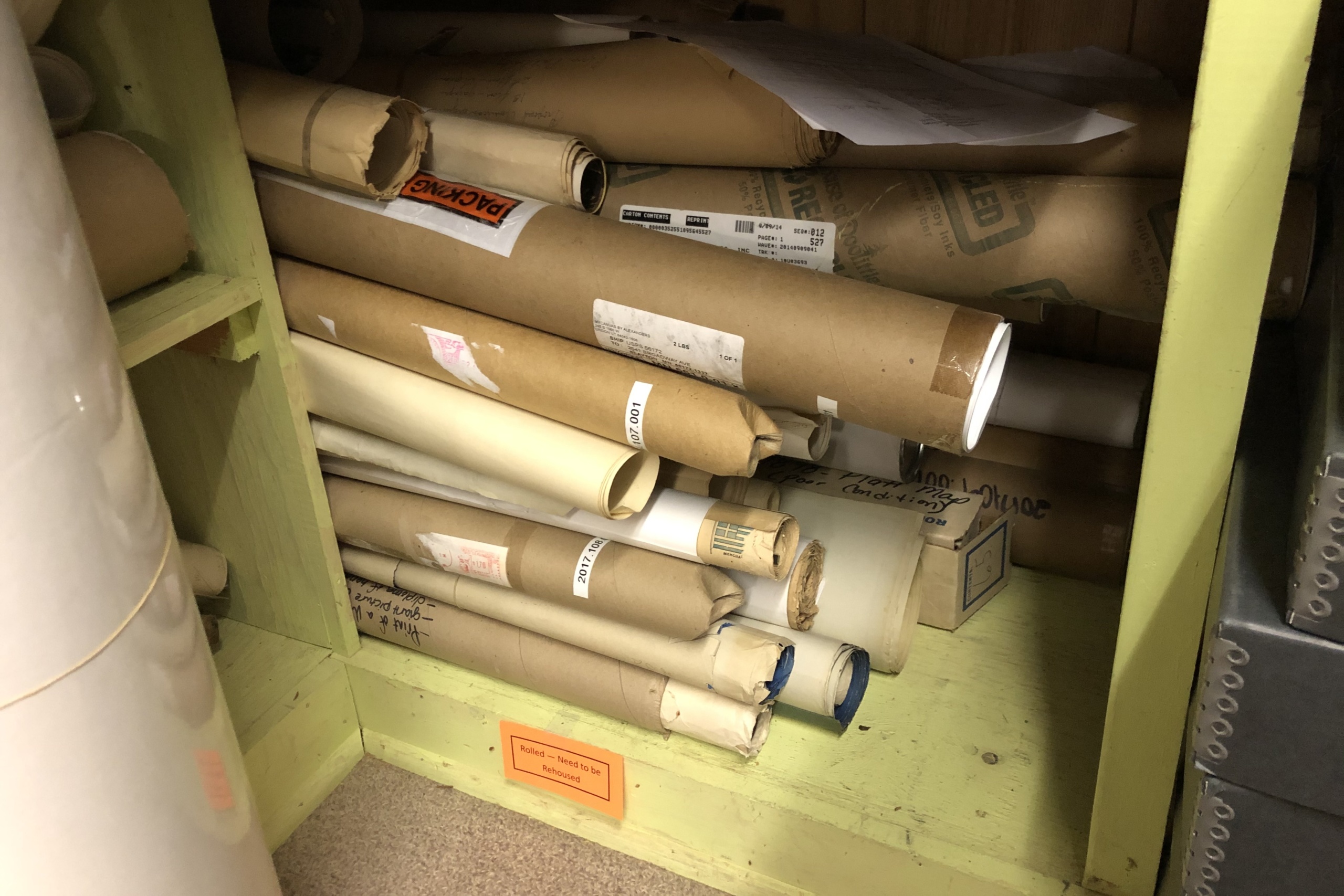 The Murray County Historical Society has been awarded a $7,600 grant by the Minnesota Historical Society through the Minnesota Historical and Cultural Heritage Grant Program. These grants are made possible by the Legacy Amendment's Arts and Cultural Heritage Fund. The Legacy Amendment supports efforts to preserve Minnesota land, water, and legacy, including Minnesota history and cultural heritage.
The Murray County Historical Society, who owns the collection, will independently hire Rose Moudry, part time Site Coordinator and Collections Manager of the Murray County Museum, to inventory and rehouse all oversized documents in the collection. This work is in addition to the work she regularly performs. There are approximately 460-480 oversized documents including blueprints, maps, posters, and panoramic photos. The goal of the project is to properly inventory all the documents to have a more complete understanding of the intellectual property of the Society and to rehouse the documents in archival quality boxes for better preservation. Stop in a see what Rose is working on. You'll be interested in the depth of items in this collection.
For more information about this project and others, feel free to contact the museum at 507-836-6533 or museumm@co.murray.mn.us Follow us on Facebook, too!