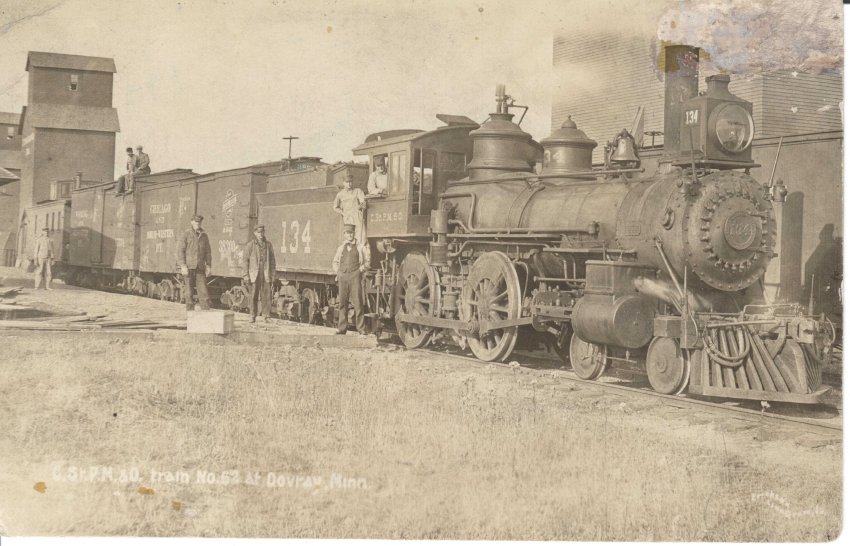 The Murray County Historical Society will host its February Dinehart Lunchbox Lecture virtually. This month's Dinehart Lunchbox Lecture Series will be a video by Jakob Etrheim, Site Coordinator of End-O-Line Railroad Park and Museum, entitled "The Railroads of Murray County."
In the United States, railroad production and expansion skyrocketed post-Civil War until the start of the 20th century. The state of Minnesota was no exception to this boom. From the time when the first operational railroad in the state began in 1862 until 1900, nearly 7,000 miles of tracks were laid in the state. When railroads were built in Murray county starting in 1878, the area was sparsely populated with only one platted village (Currie). The population of Murray County in 1870 was 209. Thanks to the railroad, the population in the county by 1900 was 11,911. With that, the railroad helped plat ten new villages and changed generations of area residents for decades to come. This lecture will talk about the history of railroads that were located in Murray county and the impact it had on the region.

The Dinehart Lecture Series will look a little different this year. The lectures will be available on our website for you to enjoy at home so we can continue to keep our community members safe! One positive about virtual Dinehart lectures? You do not have to worry about missing a one-day event. These videos will be available on our website indefinitely so you can watch them whenever you have time!

If you have any questions or issues with viewing the presentation, contact the Murray County Historical Museum at 507-836-6533 or museum@co.murray.mn.us.
Our first three virtual lectures are still available on our website if you missed them:
November 12: 2020 Cemetery Tour PowerPoint
December 10: Draining the Great Oasis; by Janet Timmerman
January 14: Murray County in the 1920s PowerPoint
Upcoming Dinehart Lectures:
March 11: Baseball Interview with Bill Bolin; from the MCHS Archives
April 8: Frank Thayer—An Architect's Story; by Rose Moudry